Visual poetry          Artist's books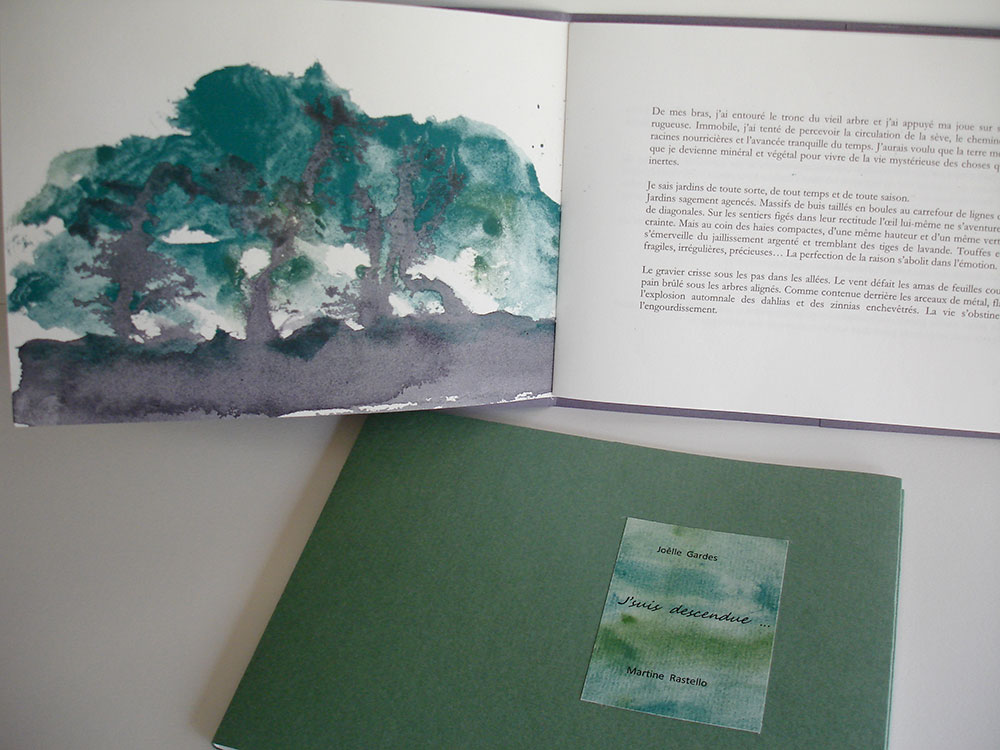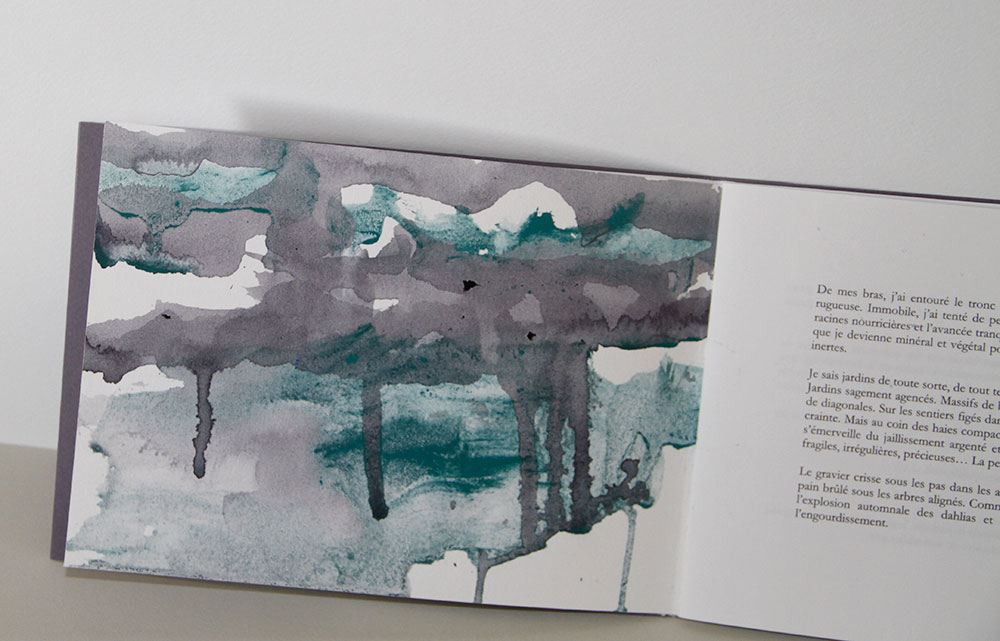 Series of 5 little books written by Joëlle Gardes for "Flaneries d'art dans les jardins aixois" (Art wanderings in the gardens of Aix en provence" ) in 2011. The title refers to the famous French nursery rhyme "Gentil Coquelicot".
Each book is painted with inks and pigments by Martine Rastello .