Visual poetry          Artist's books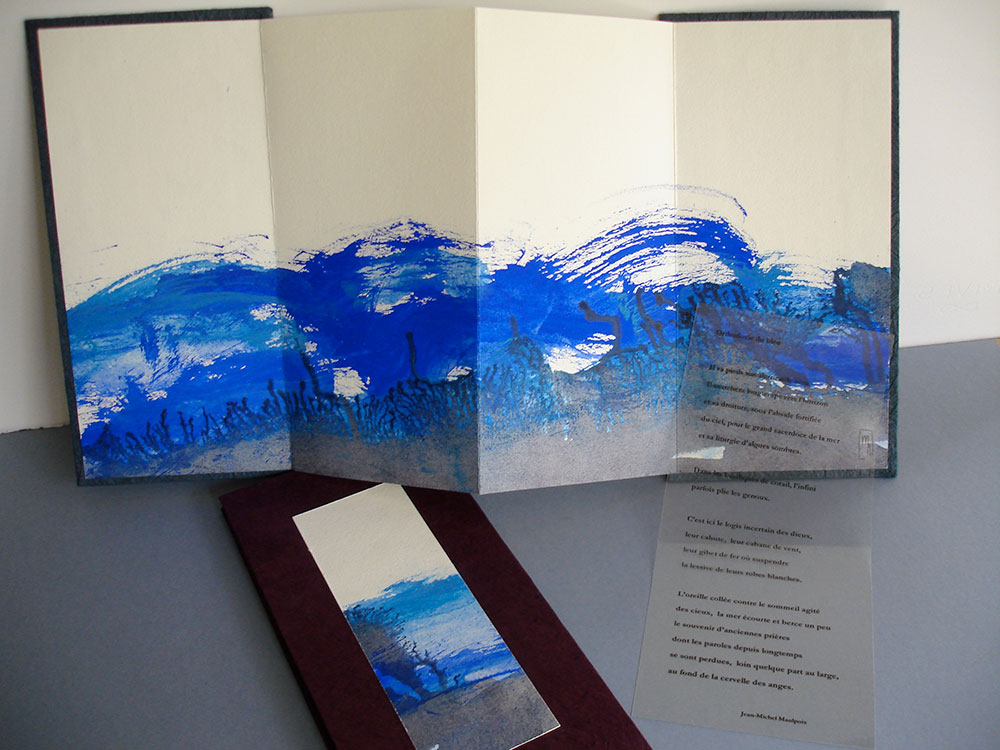 "Bleu", like "Red", is a series of accordion books based on the colours of the sea, particularly the Mediterranean Sea, painted with inks and pigments. "Orthodoxie du Bleu" and "Mare Nostrum" are 2 examples of that series. Each book is different with various sizes and formats.
is an edition variable of 5 books.
The text is from "Une histoire de bleu" by JM Maulpoix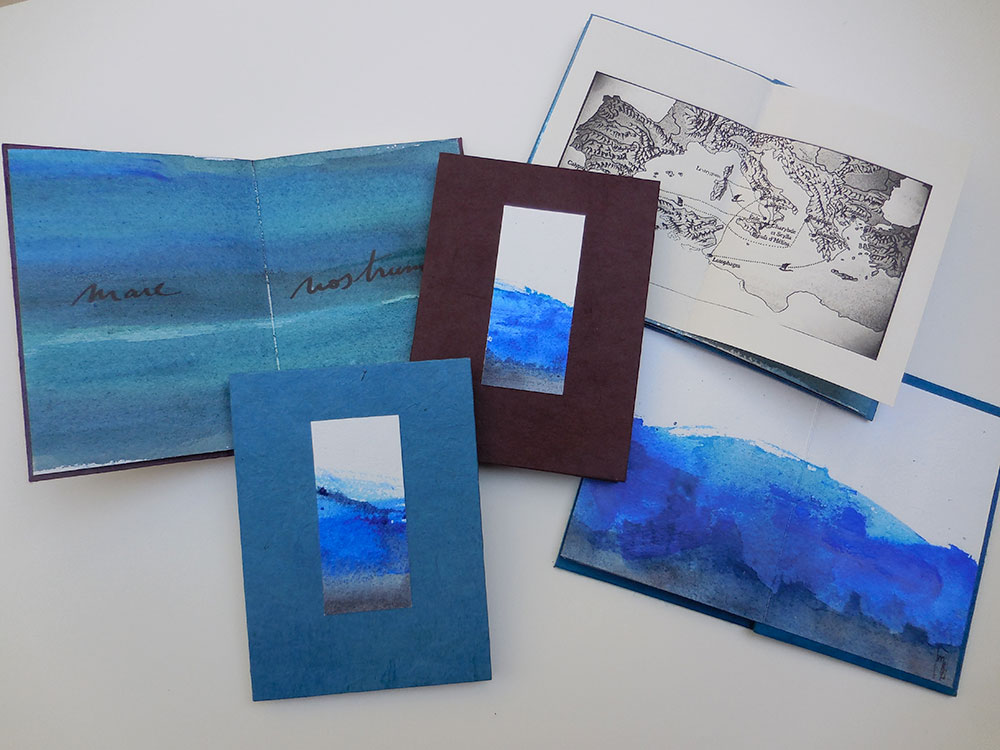 was made for the Collaborations with the Group 3.0.
It is a tribute to the journey of Ulysses in Homer's Odyssey .